Abe Bailey Collection website upgrade
Major upgrade to the Abe Bailey website

Some of the main changes and additions:

New layout and branding - similar to the new touch screen to be installed at Iziko SA National Gallery.

Restructured the menu and navigation.

Quick search across all the artworks now available on the front page and all Collection pages - at any point you can do a quick search (rather than navigating through the menu each time).

New layout of all the pages to make the content easier to read and navigate.

Images: there are over 400 artwork images on the website. As part of the upgrade and touch screen over 300 images were sourced. These images were resized,cropped, edited, etc. to improve the quality of the images on the website.

Links page updated.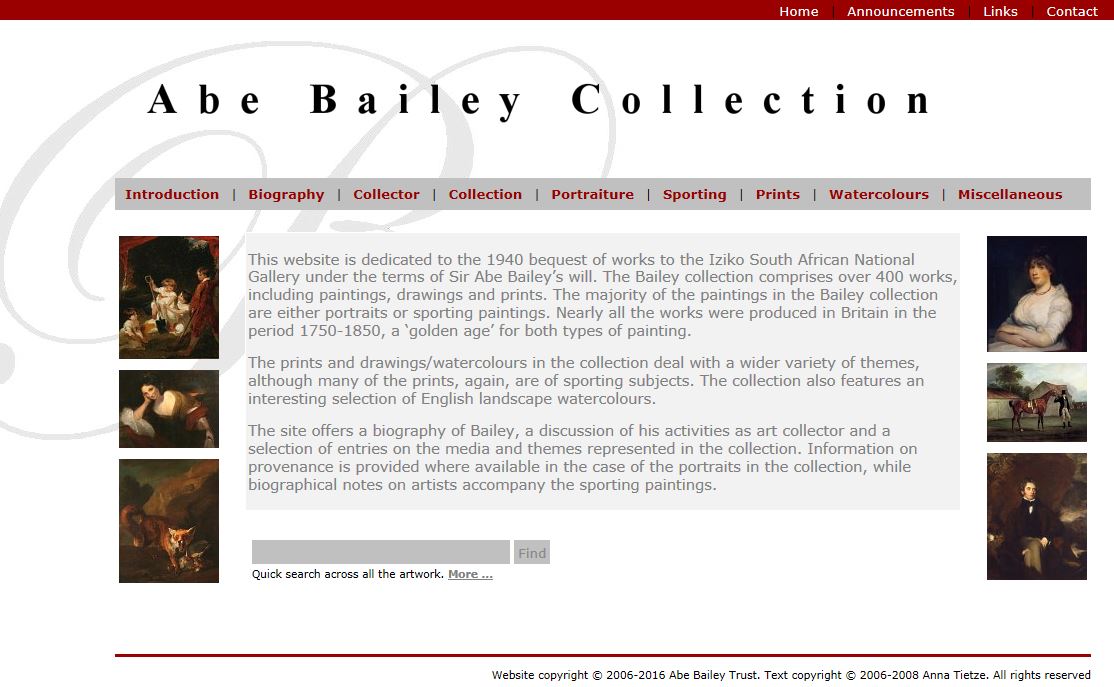 New website home / front page