Artist name:

Charles Towne

Artist date(s): 1763-1840
Artist nationality: British

Artwork title:

The Grey Hunter

Artwork date(s): 1791
Artwork type: Painting
Medium: oil on canvas
Measurements: 280x380
Inscription: Dated by the artist
Reference ID: 1731


Click the image to enlarge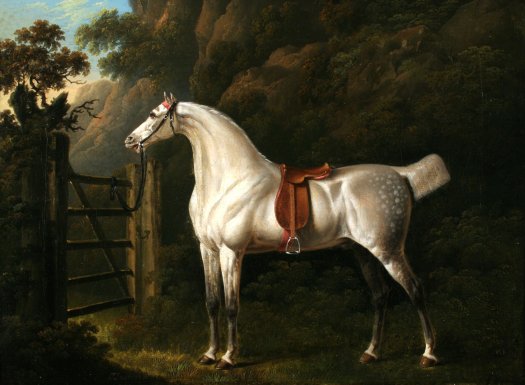 Biography
Based largely in NW England, Towne progressed to painting through decorating coaches. Moving to London at the end of the century, he became friendly with George Morland, but his greater success came in the north-west, where he returned in 1810. He painted portraits, pictures of animals, and landscapes and achieved a modest success into the early 1830s, but was poor by 1840, the year of his death.