Artist name:

James Pollard

Artist date(s): 1792-1867


Print maker:

George Hunt

Publisher: B. Moss, 1854
Artist nationality: British

Artwork title:

Tom Moody - The Whipper In (1)

Artwork type: Graphic
Medium: hand-coloured aquatint
Measurements: 405x560
Keywords: huntsmen; open country; hounds; fox-hunting

Reference ID: 1545:1


Click the image to enlarge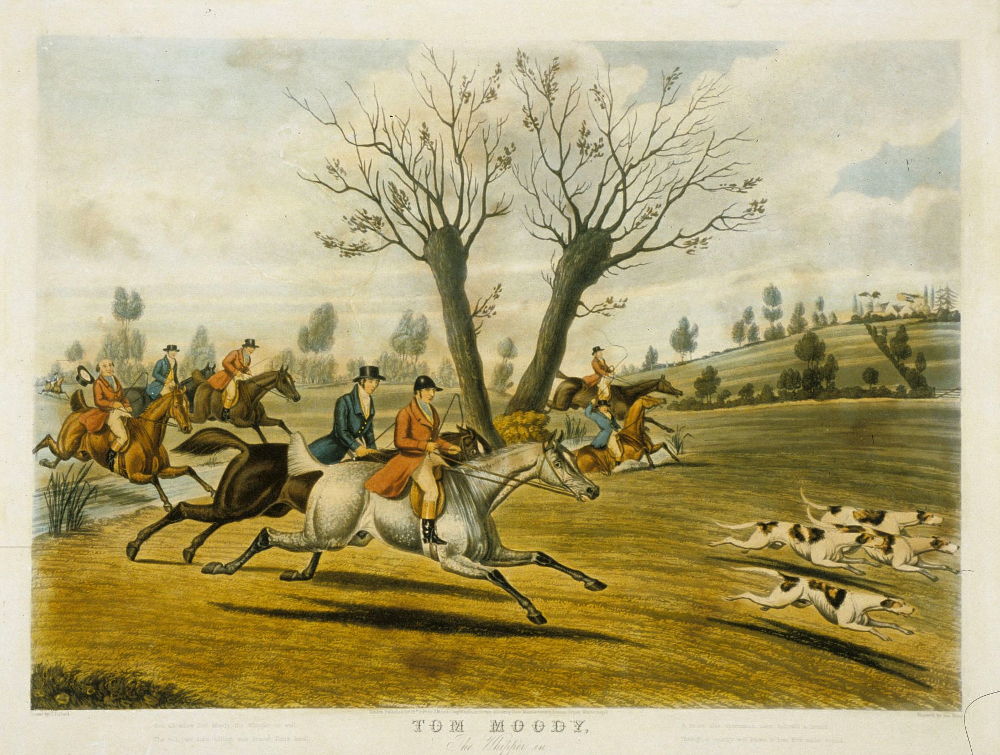 Biography
Son of an engraver and publisher, James Pollard learnt the techniques of printmaking while also teaching himself to paint. In his early career, he largely worked as an engraver, producing many reproductions of other artists' – and occasionally his own – work. In 1821, however, he was commissioned by an inn to paint a mail coach scene. It proved so popular that Pollard began to specialise in these coaching scenes, producing a great number of them in the course of his career. Many reproductions were done from these works, sometimes by the artist himself. After family tragedy in 1840, Pollard painted little, and died in financial straits.