Artist name:

George Morland

Artist date(s): 1763-1804


Print maker:

William Ward

Publisher: J. R. Smith, 1789
Artist nationality: British

Artwork title:

A Visit to the Boarding School

Artwork type: Graphic
Medium: Mezzotint engraving
Measurements: 455x556
Keywords: four children; three women; interior

Reference ID: 1578:2


Click the image to enlarge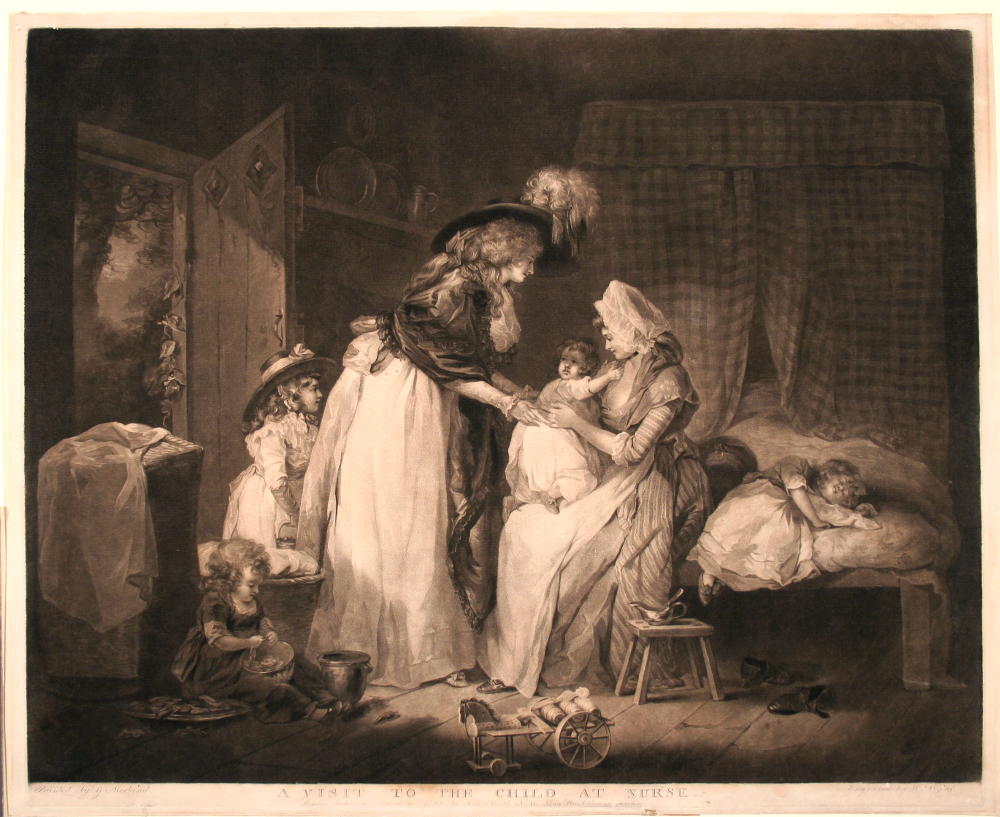 Biography
Son of a London artist and art dealer, Morland showed artistic talent while still a child, and was apprenticed to his father for seven years before becoming a student at the Royal Academy. In 1786 he married the sister of the well-known artist-engraver brothers James and William Ward. William Ward, meanwhile, married Morland's sister. Morland painted prolifically, his subjects being largely of country life and rural sports. A great many were commissioned directly for the print market and were expertly engraved by his brother-in-law William or by the celebrated John Raphael Smith. Morland's sybaritic lifestyle, however, ensured that he was constantly short of money. He died in a debtors' prison in 1804.