Artist name:

Thomas Lawrence

Artist date(s): 1769-1830
Artist nationality: British

Artwork title:

The Poet Robert Southey

Artwork date(s): 1828
Artwork type: Painting
Medium: oil on canvas
Measurements: 1435x1125
Keywords: full-length seated portrait; landscape; rock; pen; book

Reference ID: 1586


Click the image to enlarge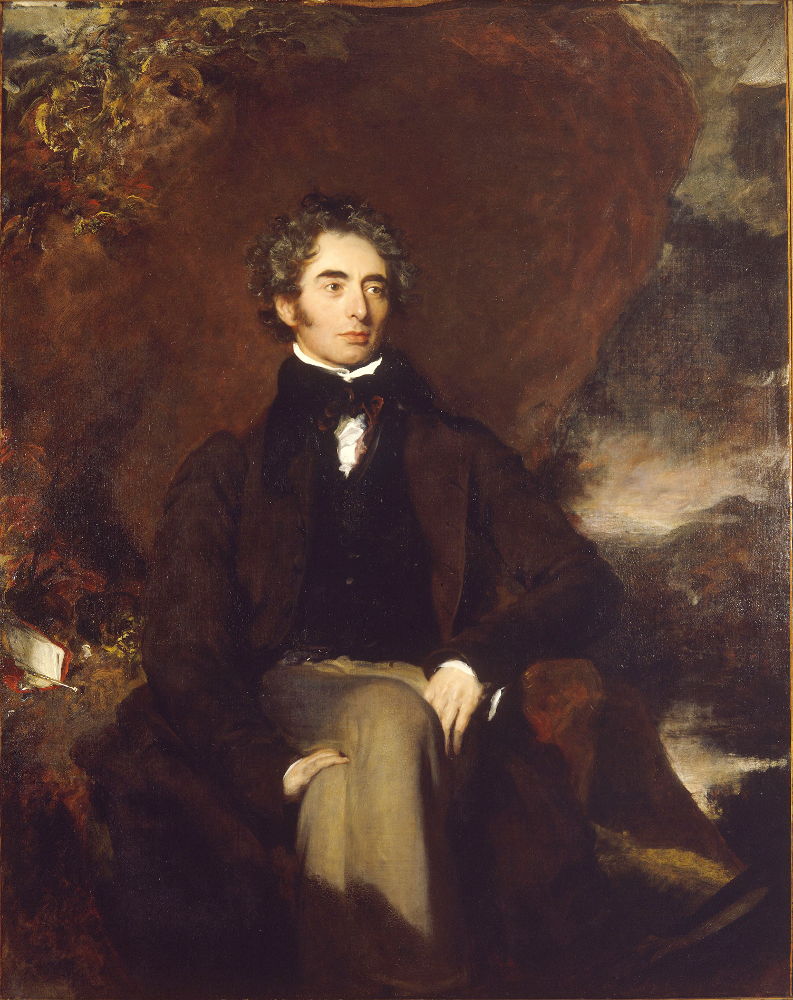 More information
Southey, poet, essayist and republican, was created Poet Laureate in 1813. This portrait of him was commissioned in 1828 by leading British politician Sir Robert Peel, and was completed later that year. It was to form part of Peel's private portrait gallery of famous Englishmen, housed at Drayton Manor in Temworth. Knowing that Southey's portrait was planned to hang between that of two eminent English politicians (Earl of Liverpool and William Pitt), the artist deliberately contrasted the writer's pose with the "grave repose" of those on either side of him. Seizing on Southey's characteristic way of sitting with legs crossed, one hand below his knee, he made this informal pose symbolise the unconventionality of the modern poet.
Lawrence was King George IV's Royal Painter and favourite at the time when he produced this work. Held in high esteem by the establishment of his day, he received a knighthood for his work and, like Reynolds before him, made a substantial fortune from the business of portrait painting. A major patron of his work, Peel commissioned 14 works from him, many for the Temworth gallery of eminent Englishmen. The Southey portrait remained at Temworth until 1908, and then, via dealers Vickers and perhaps Leggatts, entered Bailey's collection some time before 1935