Artist name:

Henry Raeburn

Artist date(s): 1756-1823
Artist nationality: Scottish

Artwork title:

William Ferguson and his Son

Artwork type: Painting
Medium: oil on canvas
Measurements: 1260x1045
Keywords: three-quarter-length seated portrait; man and boy; landscape

Reference ID: 1593


Click the image to enlarge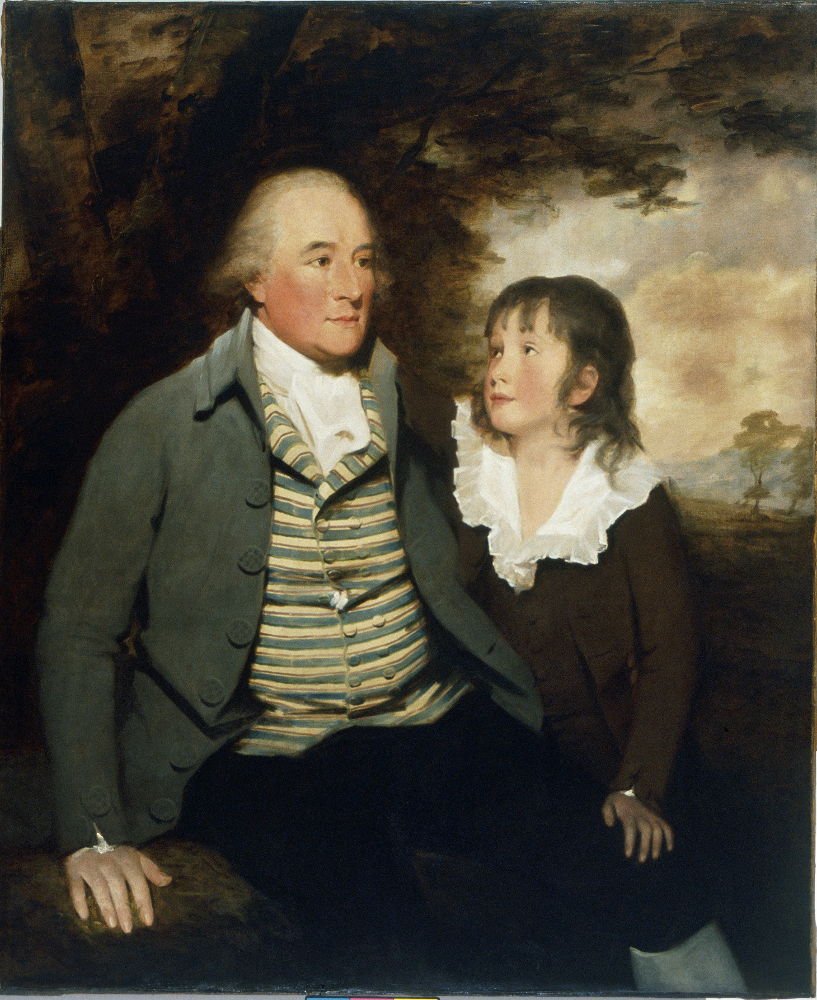 More information
Based in Edinburgh, Raeburn established himself as the chief portraitist of the Scottish aristocracy in the late 18th century. This portrait is one of a number done for the Ferguson family, and an exact copy of one that has remained at the family home in Raith, the fatherís estate (see Originals and Copies). The Bailey version is perhaps one that was intended for the Kilrie estate at Kirkaldy, which the son inherited and which was dispersed in the early 20th century.
The work probably dates from the 1780s, before Raeburn travelled to Italy. The father-son group portrait was a popular one with the artist and he uses this composition, or its mirror image, for other sitters.