Artist name:

George Romney

Artist date(s): 1734-1802
Artist nationality: British

Artwork title:

Portrait of Georgiana, Lady Greville

Artwork type: Painting
Medium: oil on canvas
Measurements: 805x692
Reference ID: 1604


Click the image to enlarge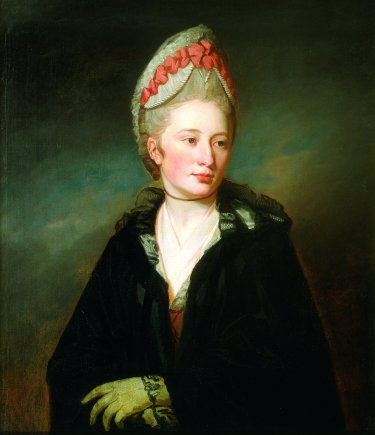 More information
Painted in 1771 or 1772, this is one of at least three versions of this portrait. One of them, part of the collection of Frederick Bower which was sold at Christies in 1906, is now part of the Courtauld Institute collection, one was at Calke Abbey, Derby, until 1928, in the hands of a family descendant. A third was in the Bulwer-Lytton collection at Haydon Hall, Norfolk. This one, differing only in detail from the others, went under the title A Lady of the Granville-Duff Family. It was sold by Parke Bernet of New York in 1956 and is now in an American collection. The Bailey version is probably the Calke Abbey version, but no records exist of its sale.