Artist name:

Harry Hall

Artist date(s): 1815-1882
Artist nationality: British

Artwork title:

`Bloomsbury`, Winner of the 1839 Derby

Artwork date(s): 1840
Artwork type: Painting
Medium: oil on canvas
Measurements: 749x1018
Inscription: Signed by the artist
Keywords: horse portrait

Reference ID: 1608


Click the image to enlarge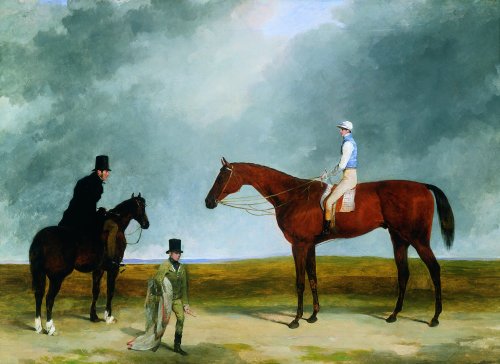 Biography
Hall initially studied portrait painting in London, but while here might have met and worked also with Abraham Cooper. Once based in the racing town of Newmarket (from 1838), Hall turned increasingly to painting racehorses and began to receive many commissions from owners and trainers. He showed many works at the major London exhibitions, and produced a vast number of images for engraving. These were published by a range of publishing houses in England and by Goupil et Cie in France, where Hallís work was popular among specialist collectors.