Artist name:

William Orpen

Artist date(s): 1878-1931
Artist nationality: British

Artwork title:

The Right Honourable Lord Milner

Artwork type: Painting
Medium: oil on canvas
Measurements: 686x840
Inscription: Signed by the artist
Keywords: half-length seated portrait; man and book; 20thc portrait

Reference ID: 1610


Click the image to enlarge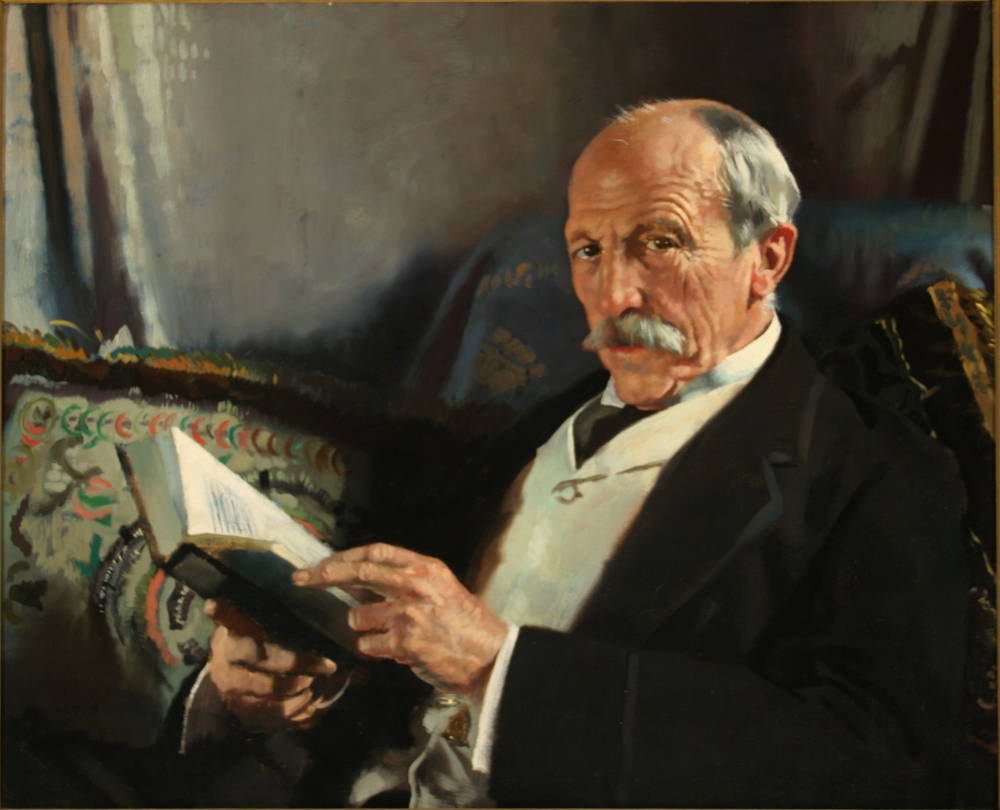 More information
This work, and that of Viscount Allenby by Sargent [1784], are the only portraits (on canvas) in the Bailey collection by 20th century artists. Born in Ireland, Orpen studied at London's famous Slade School of Art in the 1890s. Here he was part of a group of progressive artists, including Augustus John and Spencer Gore, who were influenced by the avant-garde French art world, but Orpen was soon to adopt the role of high society portraitist, a business that made him very wealthy and brought him great esteem, little of which remains today.
The portrait of Milner is a study of the eminent politican whose public positions in South Africa and later in war-time Britain would have made him a key figure in Bailey's life. Milner was appointed High Commissioner to South Africa in 1897 and served here during the turbulent Boer War years, when he was a part of the inner circle whose hopes and plans for South Africa were disseminated through Bailey's journal The State. Returning to Britain, he served in the War cabinet from 1916, becoming Secretary for War two years later. Another portrait of him appears in a group portrait, Some Statesmen of the Great War, by James Guthrie, commissioned by Bailey for London's National Portrait Gallery and presented to it in 1930.