Artist name:

Benjamin Marshall

Artist date(s): 1768-1835
Artist nationality: British

Artwork title:

The Old Favourite

Artwork date(s): 1801
Artwork type: Painting
Medium: oil on canvas
Measurements: 863x1020
Inscription: Dated by the artist
Keywords: horse portrait; stable; manger

Reference ID: 1613


Click the image to enlarge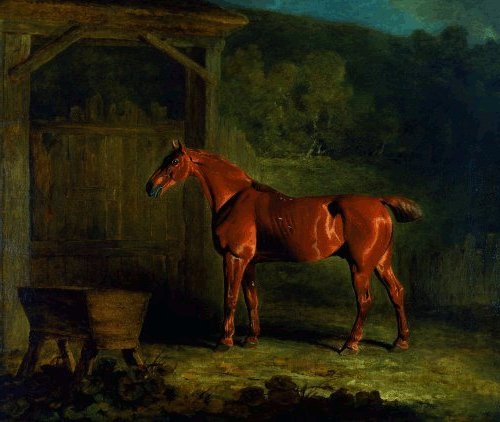 Biography
Marshall studied in London with the portrait painter Lemuel Francis Abbott, but soon branched out into sporting art also. After his move to the Newmarket area, he became best-known for the latter, and is known to have been influenced by the work of Stubbs. A large number of his works were engraved for The Sporting Magazine.