Artist name:

Dean Wolstenholme (Senior)

Artist date(s): 1757-1837
Artist nationality: British

Artwork title:

Treeing the Fox

Artwork type: Painting
Medium: oil on panel
Measurements: 356x485
Inscription: Signed by the artist
Reference ID: 1622


Click the image to enlarge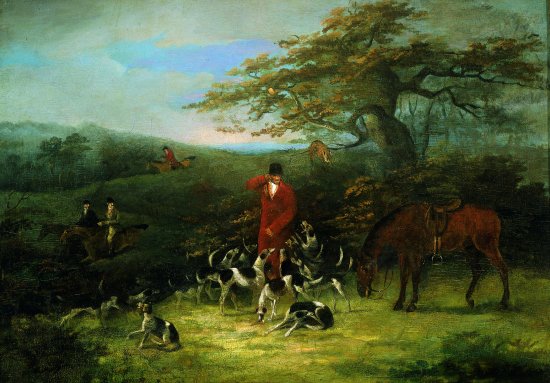 Biography
A keen sportsman as well as animal painter, Wolstenholme turned to painting full-time relatively late in life, around 1800. Moving to London c.1805, he established himself as a sporting artist and achieved reasonable success until 1825, after which he produced very little. Many of his works were engraved, a number of them by his son, Charles Dean Wolstenholme (1798-1883), who spent most his early life as a specialist printmaker. Later in his life, Charles Dean turned increasingly to painting, producing work stylistically very similar to his fatherís, such that confusion between the two is very easy.