Artist name:

George Stubbs

Artist date(s): 1724-1806
Artist nationality: British

Artwork title:

Rosaletta

Artwork date(s): 1783
Artwork type: Painting
Medium: oil on panel
Measurements: 576x738
Inscription: Dated by the artist
Keywords: horse-racing; horse and jockey; open country

Reference ID: 1631


Click the image to enlarge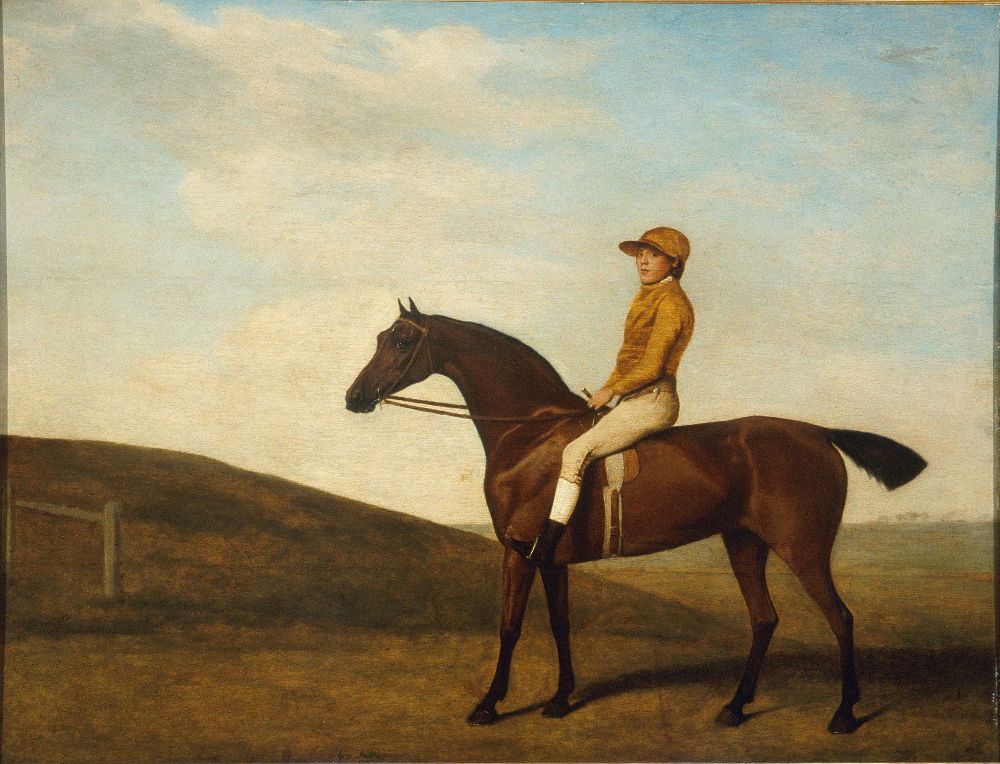 Biography
Born in Liverpool, Stubbs began to paint relatively late in life, beginning only after the death of his father in 1741. However he had spent many prior years drawing, and based in York gave lessons in anatomy drawing to medical students and was commissioned to produce the illustrated essay "Towards a Complete New System of Midwifery" (1751). Self-taught in both drawing and painting, he established himself as a portrait-painter also in the course of the 1740s, picking up commissions in various centres in the north of England. A brief stay in Italy in 1754 marked a kind of turning-point in Stubbs' work. He returned to produce work of a new maturity, and his interest in the depiction of animals was now developing. In the late 1750s, he began the artistic/scientific study later published as The Anatomy of the Horse (1766). When he moved down to London in 1759 in search of an engraver for this work, he found rapid success as an animal painter. In the period 1760-1780 he received many commissions for his work. In addition to his painting, he was a superb engraver, and ultimately produced his own engravings for The Anatomy of the Horse. Others engraved his work also (including his son, George Townly Stubbs). Stubbs was elected member of the Royal Academy in 1781, and continued to produce major work, but in the course of the 1780s, commissions began to decline, and Stubbs' income likewise. He continued to paint into old age, but never regained the status and financial success he had enjoyed earlier in his career.