Artist name:

Alexandre Desportes

Artist date(s): 1661-1743
Artist nationality: French

Artwork title:

Fox with a Partridge

Artwork type: Painting
Medium: oil on canvas
Measurements: 815x657
Keywords: fox eats bird

Reference ID: 1643


Click the image to enlarge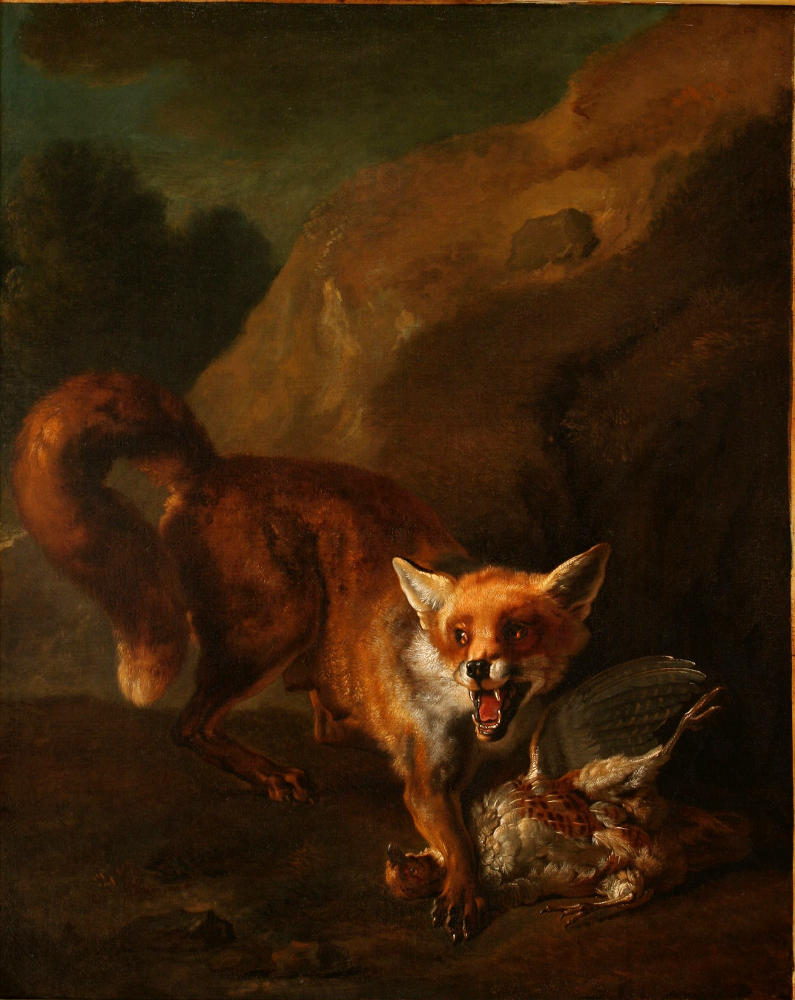 Biography
The French Desportes studied in Paris with a Flemish artist, N. Bernaert, who had himself been a student of the famous Frans Snyders. After training, Desportes worked as a portrait painter at the Polish court for a while, before returning to Paris and turning to animal and sporting painting. In 1697 he was formally recognised as an animal painter by the French Academy of Painting. He went on to receive royal commissions in France, but in the early 18th century travelled over to England and was employed for a while by Lord Burlington.