Artist name:

Alfred Charles Havell

Artist date(s): 1855-1928
Artist nationality: British

Artwork title:

Dark Ronald

Artwork date(s): 1909
Artwork type: Painting
Medium: oil on canvas
Measurements: 610x810
Inscription: Dated by the artist
Keywords: horse portrait

Reference ID: 1645


Click the image to enlarge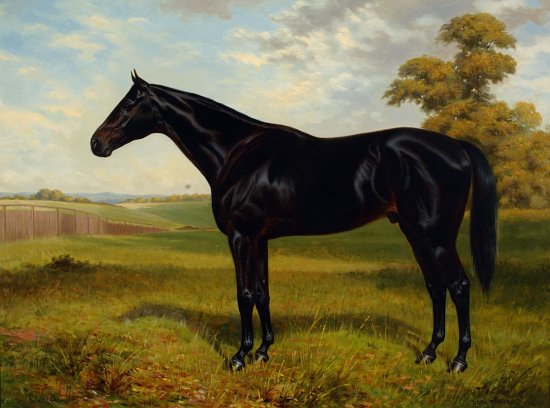 Biography
Based in London, Havell was the son and nephew of sporting painters. He worked for many years with Messrs Fores of Piccadilly, the publisher and seller of sporting prints. A.C. Havellís best-known work was a series of Great Derby Winners.