Artist name:

John Wheeler

Artist date(s): 1821-1903
Artist nationality: British

Artwork title:

Recollections of the Road

Artwork date(s): 1874
Artwork type: Painting
Medium: oil on canvas
Measurements: 610x915
Inscription: Dated by the artist
Reference ID: 1650


Click the image to enlarge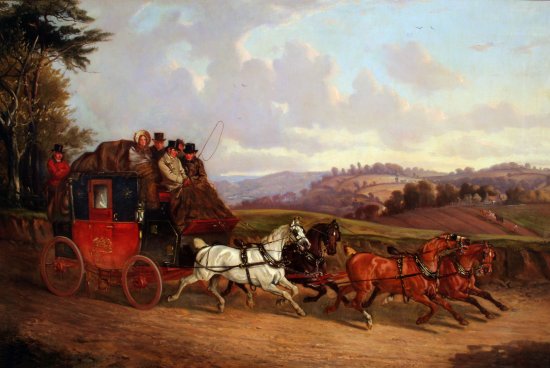 Biography
Born in Gloucestershire, he joined the Queen's Dragoon Guards, the Bays, where he acquired a good knowledge of horses. On his discharge in 1847, he took up sporting painting. He was self-taught, and based first in Bath and later in London. He had a number of distinguished patrons from the hunting community, including the Duke of Beaufort.