Artist name:

Joshua Reynolds

Artist date(s): 1723-1792
Artist nationality: British

Artwork title:

Alexander, 10th Earl of Eglinton

Artwork type: Painting
Medium: oil on canvas
Measurements: 700x550
Keywords: half-length standing portrait; wig or powdered hair; red jacket

Reference ID: 1659


Click the image to enlarge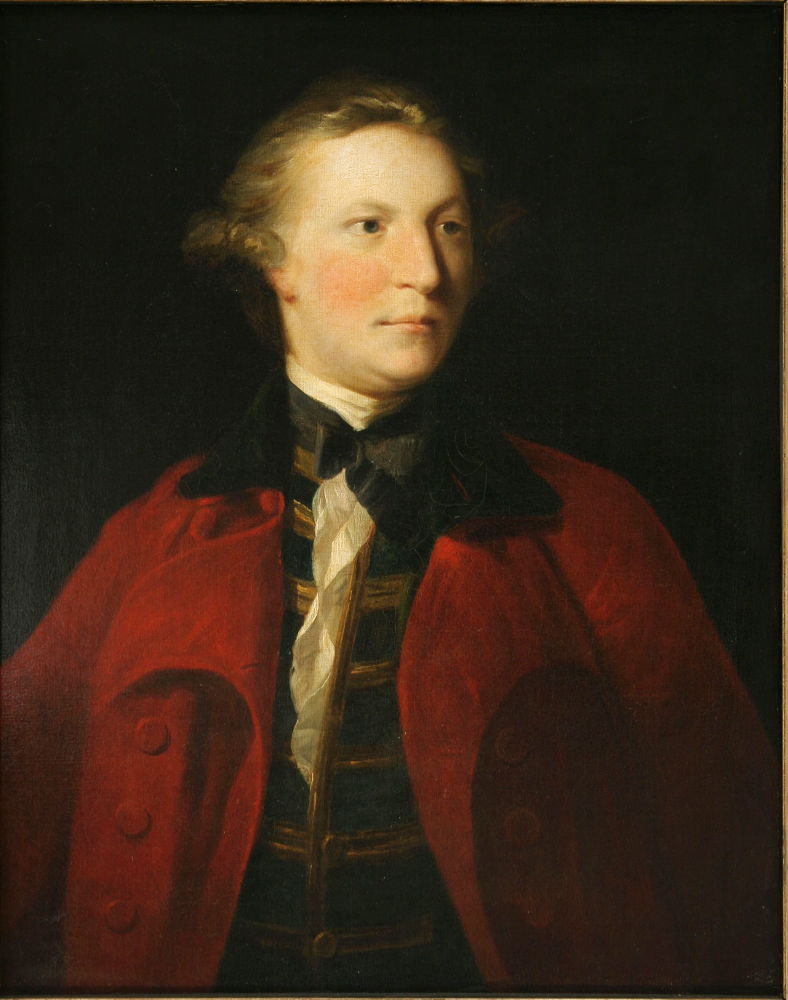 More information
This is one of two copies of the original portrait which was still in the possession of the Eglinton family in the 1970s (in Ayrshire, Scotland)(see Originals and Copies). They were probably all painted at the same time and Reynolds' ledgers record sittings with Eglinton in 1762, 1764 and 1765. All three were probably completed by 1766. Three years later, Eglinton was dead, killed in a shooting incident with a fellow landowner, Mungo Campbell.
In 1922, there was a large sale at Eglinton Castle, and one of the two copies of this work was sold then and appears to have entered a collection in Detroit. The Bailey version is perhaps the one recorded as being in the possession of a Mr Lockhart of Dryden in the late 18th century. On its back, in 19th century script, is a note which reads: 'This portrait becomes the property of Lady Margaret Macdonald at my death, or sooner if demanded. J. Rose Macky'. The identity of both Macdonald and Macky has never been discovered, and how and when it entered the Bailey collection is unclear.