Artist name:

John Herring (Senior)

Artist date(s): 1795-1865
Artist nationality: British

Artwork title:

Full Cry

Artwork date(s): 1834
Artwork type: Painting
Medium: oil on canvas
Measurements: 559x768
Inscription: Dated by the artist
Reference ID: 1663


Click the image to enlarge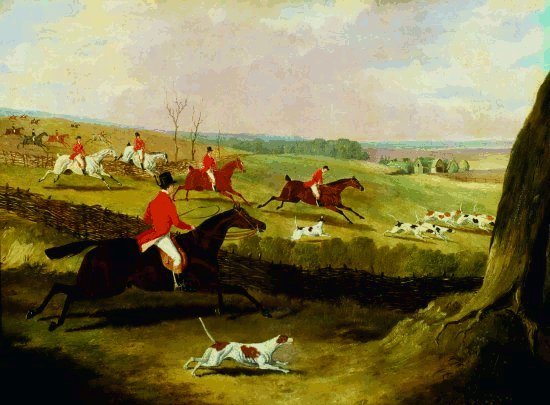 Biography
The son of an upholsterer, Herring began life working for his father in London while simultaneously teaching himself to draw and paint. Moving to Doncaster in 1814, he combined this hobby with a trade as a coachman, painting coaching scenes and other sporting images for local patrons. A local publication commissioned Herring to illustrate all the winners of the Great St Leger. A parallel series of Derby winners was produced simultaneously, and the two series brought the artist wide recognition. Back in London, Herring was commissioned by the Spode China Co. to produce hunting scenes to decorate their wares, while royal patronage also boosted his fortunes. A great many of Herring's paintings were exhibited, and a great many translated into engraving. Three of Herring's children became sporting artists, including John Herring Junior (1820-1907).