Artist name:

John Herring (Junior)

Artist date(s): 1820-1907
Artist nationality: British

Artwork title:

Taking a Stream

Artwork type: Painting
Medium: oil on cardboard
Measurements: 203x255
Inscription: Signed by the artist
Reference ID: 1701


Click the image to enlarge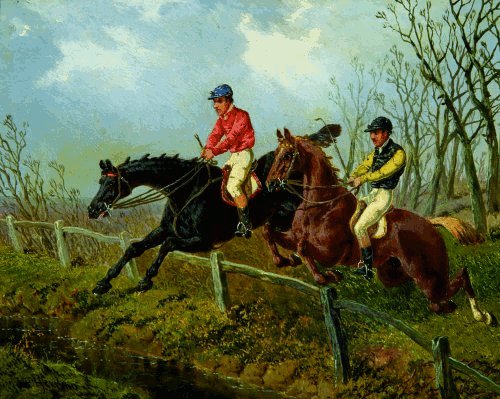 Biography
Eldest son of John Herring snr. (above), Herring jnr. was heavily influenced by his fatherís work and his career overshadowed by his more famous fatherís reputation. He specialised in farmyard scenes, but only began to exhibit at the Royal Academy late in life (after 1863), perhaps because of the competition previously posed by the father. Herring jnr.ís wife also painted landscape and cattle scenes, under the name K. Herring.