Artist name:

Samuel Alken (Junior)

Artist date(s): 1810-1894
Artist nationality: British

Artwork title:

The Celebrated Captain Mitton on Horseback

Artwork type: Painting
Medium: oil on canvas
Measurements: 355x455
Keywords: horse and rider; hat falling; snow scene; fence

Reference ID: 1709


Click the image to enlarge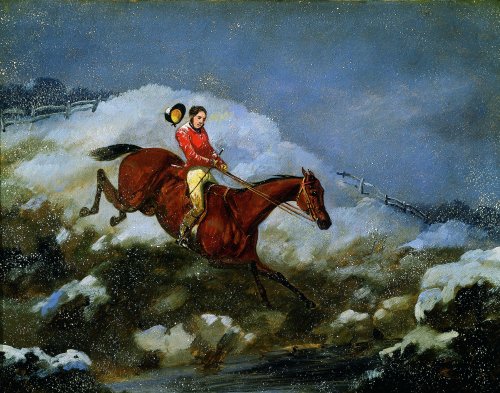 Biography
Eldest son of Henry Alken, he continued in his fatherís footsteps as a sporting artist, although working only as a painter rather than printmaker. The quality of his work was inferior to that of his father, though he somewhat shamelessly exploited the fatherís fame, occasionally copying his signature. His work, however, provides interesting documentation of the sporting world in the late 19th century, when the genre was generally in its decline.