Artist name:

Robert Havell

Artist date(s): 1769-1832
Artist nationality: British

Artwork title:

The Exeter Coach Attacked by a Lioness

Artwork date(s): 1817
Artwork type: Painting
Medium: oil on panel
Measurements: 256x380
Reference ID: 1711


Click the image to enlarge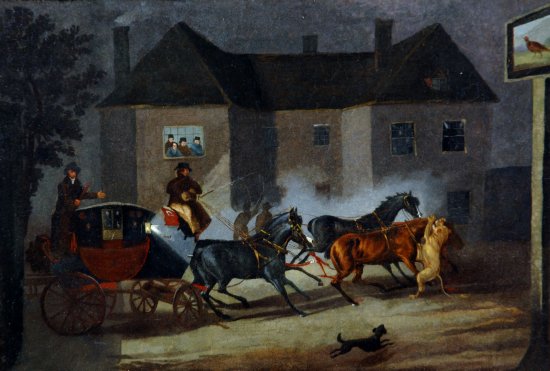 Biography
Based in London, Robert and his father Daniel worked from the home they called the Zoological Gallery. Here they produced many sporting paintings and prints, including a number of coaching scenes. The printed work was often in the medium of lithography.