Artist name:

William Shayer (Junior)

Artist date(s): 1811-1892
Artist nationality: British

Artwork title:

The Brighton Coach on the Open Road

Artwork type: Painting
Medium: oil on canvas
Measurements: 251x350
Reference ID: 1730


Click the image to enlarge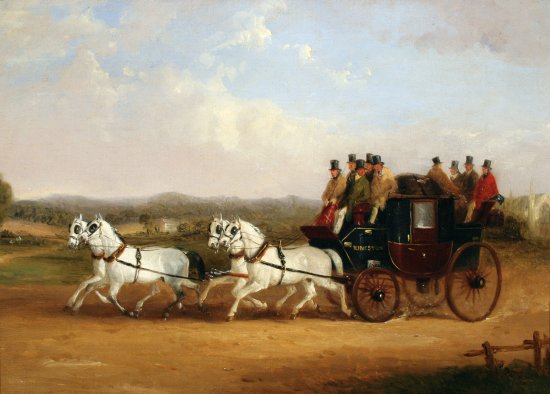 Biography
Son of William Shayer snr., Shayer jnr. was presumably taught by his father. He initially specialised in the same themes as the father, but struggled to find success and became a coach driver. This led him to paint the coaching scenes for which he is best-known and which offer a very authentic view of the coaching world. He achieved some success with these works, and a number were reproduced in engraving, but he suffered again in late century as the coaching era came to an end.